Customer Photos
This Page is dedicated to our Customers and Friends who have bought our products and have made them their own.

We love seeing our work in action and most importantly, being used!
We hope this Page inspires other people to take photographs of our items in action and share them with us. For the best photograph featured on our Page over the next few months will be awarded a prize. To be featured on this page please send your photographs to :
Email address: [email protected]
Facebook: Helen Hordon or Mark Hordon (Tag or P M)
Instagram: Beaver Bushcraft (Tag or D M)
It's great when we see pictures of our products in use. Here are some photos from Tony Handley who is a Tracker, using one of our hand stitched leather magnifying pendants to identify small animal bites on cones:



A fellow Bushcraft enthusiast, Jenny, sent us some amazing photos of some of our items that she has been recently using whilst outdoors. Jenny can be found on Instgagrm as Jenny224 and she takes some amazing photos of her adventures in the wilderness



We were semt these awesome photos from Alex Outdoors using our Fire Storm and Solar Pendant. Thanks for the share Alex :)





Its so great when we see photos of our items & products in use. These photos were taken by a lovely customer of ours called Andy and he has let us share them with his kind consent. In his photos you will see him using one of the German Silver tinderboxes, one of our new Ferro rod Fire Lighting Kits with a hand dyed leather Tinder Pouch with a matching 5'300 yr old Bog Oak Ferro Rod handle & Tinder. He also has one of our mini leather pocket sized tinder pouches with an Oval Hudson Bay traditional Fire Steel. You can also see him using one of the mini tins to make his own Char Cloth. Our items are designed to be used and thats why we love seeing photos of our actual items in use.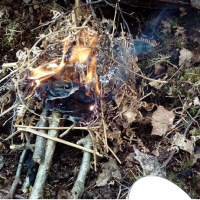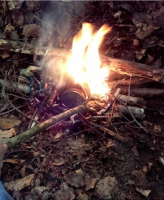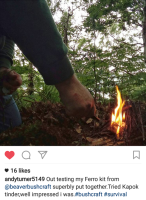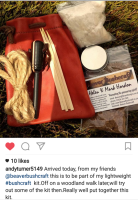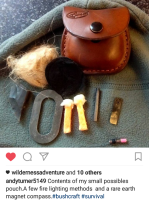 For more information on these items please visit our page n Fire Lighting :
http://www.beaverbushcraft.co.uk/ourshop/cat_836455-Tinderboxes.html
Some more of Andy's photos of the items he has purchesed from us over the past few months: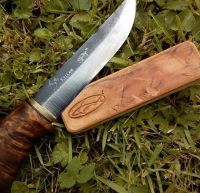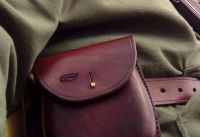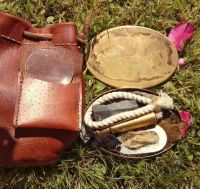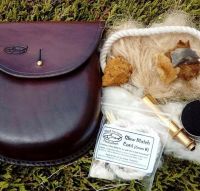 Nice to come across some more pictures of our products in use. This time from Mark Yates aka Big_man_in_the_woods. Mark is a scout leader and member of Bushscout who teaches fire Lighting skills to his tribe. Its nice to know that our products are used for teaching !

Thought we'd share some brilliant pics that Phil Hawkins from Bushlife Essentials UK Tree Surgery (Wiltshire area) sent to us. Hate to think how old these hand stitched leather Sheaths are that Mark made Phil way back and its good to see our Canvas Bags have also stood the test of time over the years. Phil is a professional Tree Surgeon and to quote him 'working consistently in arduous conditions where tough reliable kit is essential'. The Sheath is for the Laplander Saw and the Knife Sheath was made to Phil's own requirements due to his job as a tree surgeon. I think we may have to bring back the Canvas Bags to the website.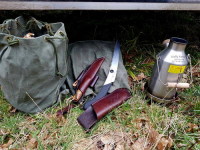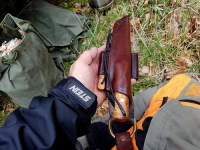 We saw this lovely photo on Instagram of a really good friend of ours', Neill Mapes aka The Green Man wearing one of our hand stitched 'Woodland' Pouches whilst he was out working in the fields. Love seeing friends actually using our items especially when they're are working. Neill is a very talented artist who creates the most wonderful woodland crafts. His beautiful hand carved work can be seen at various county shows up and down the breadth of England and can be found on his website: 'The Green Man'.
Click here to see this product
These photos were sent in by Scott McAllister who's had quite a few items from us over the years.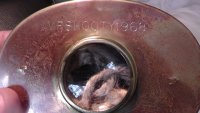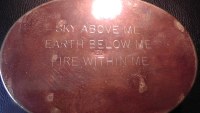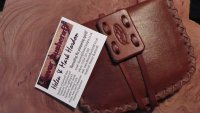 Click here to see product
This is his copper Hudson Bay Tinderbox and one of our hand stitched, hand dyed Pioneering Pouches. Scott had the Copper Hudson Bay Tin engraved with a personal message and has patina'd down to a lovely effect.The scriptt was rather a lovely touch we thought. Scott also run's his own company and makes some rather lovely hand crafted items that he adds to make the kits his own. Scott's work can be found on Etsy @ ScottsNiceStuff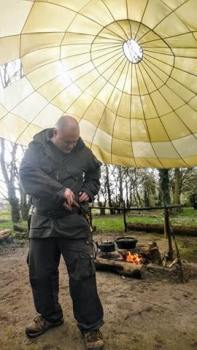 Geoff Preen from Fenland Bushcrafter is an instructor and needs his gear to work!! He has one of our Green Outdoor wax jackets that was slightly modified to meet his needs.
He's also wearing one of our mini pocket pouches on his belt. His Gransfor Bruks axes also has one of our hand stitched Axe head covers.
Our items are designed to be used and made to last, so its so great to see professional people like Geoff using our products out in the field.
To quote Geoff he needs 'kit he can trust'!
This is one of our all time best sellers : The Bushcraft Field Sharpening Kit' here are just a few photos and a few customer comments we have had about this particular item. Sean from 'Black Wolf Survival & Bushcraft' has had his kit for quite a few years, to quote Sean, 'it's the best sharpening system by far. Used & Abused and still going strong'.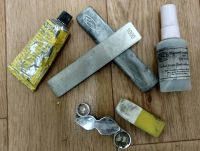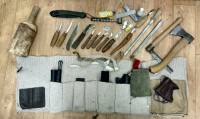 Mr J Poole' 'Just wanted to say I purchased your sharpening kit at the Bushcraft Show and its one of the best investments I've ever made. It has even sharpened my 15 year old carving knife. I thoroughly enjoyed your demonstrations aswell'
From Mr A Hughes: 'It was time to sharpen an old dull blade. And this is the real reason to write you. Thank you, thank you, thank you. I've never been able to get a real good edge on any knife, and some I've not even been able to get any edge to speak of. But, using your kit, and following the method described by you in the video, I was able to get a very sharp edge - cutting paper rather than tearing it - on a £1.00 knife. That's right a one pound knife is as sharp as any other knife I own now'.

A customer of ours called 'Sun Set' just sent us a pic of his knives he had just sharpened using the 1000grit diamond stone and pocket strop for what he called 'a quick touch up for my knives'!!!