Welcome To Beaver's Blog
Posted on
Welcome to Beaver's Blog !!!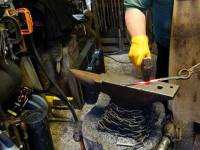 Firstly lets wish everyone a really a Happy New Year from us all at Beaver Bushcraft and now that Christmas and New Year is out of the way we can get back to normal. What's normal at Beaver Bushcraft??? Well it hasn't really stopped for us, normally things die down in the workshop but not this year! Mark was working up until Christmas eve and we were still processing orders. But we did mange to get some fun in. Mark popped down to see Ross at Koas Blacksmiths and had a go at forging a Viking Knife and Fire Steel. Blacksmithing was something Mark has always wanted to do and it was an insight into what goes into making our hand forged Fire Steels that we sell on our website. If anyone is interested in doing one of Ross's Blacksmiths Courses please let us know and we'll gladly send his details on to you.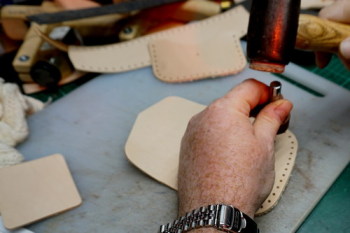 So what's coming up in 2016 for Beaver Bushcraft??? We will be launching a new exciting range of Leather Strops that hopefully should be ready soon. Its always hard to come up with new and innovative ideas but that's actually one of the challenges we enjoy the most is coming up with something new! Mark has also been working on some new leather projects which should take us into a new area. Plus we are so excited this year to be one of the sponsors for the Bushcraft Show 2016 that take place in May in Derbyshire, more to come on that.(We just hope that Ray Mear's is ready to meet this Beaver).
Until the next Blog…….