You choose a little gift from us to you when you spend over £50 or more in our online store. You can choose from the range of BB goodies that we have lined up for you.
Its just our way of saying "Thank You" for being such a great customer!
Beaver Bushcraft & Leather aims to capture that old pioneering spirit with their beautiful hand crafted bespoke leather items & old school Tinderboxes, natural Tinders & large range of traditional Flint & Steel fire strikers. Hand crafted in the UK. Items for the great outdoors, forest schools, bushcraft, historical reenactment, TV & Film Props.
Free UK Delivery (2nd Class)
We ship Worldwide.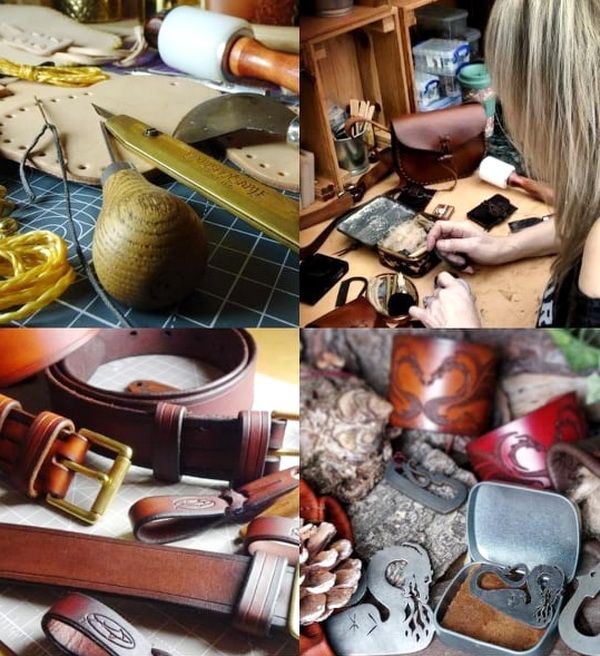 New to Beaver Bushcraft, some exclusive designs that have just landed on our website. All beautifully hand crafted and made by us in our Kent Workshop.
Back in stock.......some of our most popular items are now back in stock we are relieved to say!!! One being our "Field Sharpening" kits. We did not anticipate how popular these kits would be whilst we were at the Bushcraft Show. Also delighted to say that our Flint products are now back to their previous stock levels. But it does sell out fast!!! World wide shipping avaiable.
We've been really busy getting all our Amadou products back on to the website. Processing Amadou is a labour of love and relieved to say now ready up on the website !
Hi there,

My latest order arrived yesterday and I just want to say how lovely it was to find a couple of extra surprises. An additional fleur de lys key fob plus some magnificent flint and small sachet of tinder. Thank you for that kind and generous gesture.

I first came across you at the Gilwell reunion in 2019 when I purchased a few bits and pieces to share my pyromania tendencies with my Beaver and Cub scouts. I will be introducing them to flint and steel in the next couple of weeks. I make my own char cloth in abundance - the children absolutely love " catching a spark" with fire steels.

Thank you again for your excellent customer care.