You choose a little gift from us to you when you spend over £50 or more in our online store. You can choose from the range of BB goodies that we have lined up for you.
Its just our way of saying "Thank You" for being such a great customer!
Beaver Bushcraft & Leather aims to capture that old pioneering spirit with their beautiful hand crafted bespoke leather items & old school Tinderboxes, natural Tinders & large range of traditional Flint & Steel fire strikers. Hand crafted in the UK. Items for the great outdoors, forest schools, bushcraft, historical reenactment, TV & Film Props.
Free UK Delivery (2nd Class)
We ship Worldwide.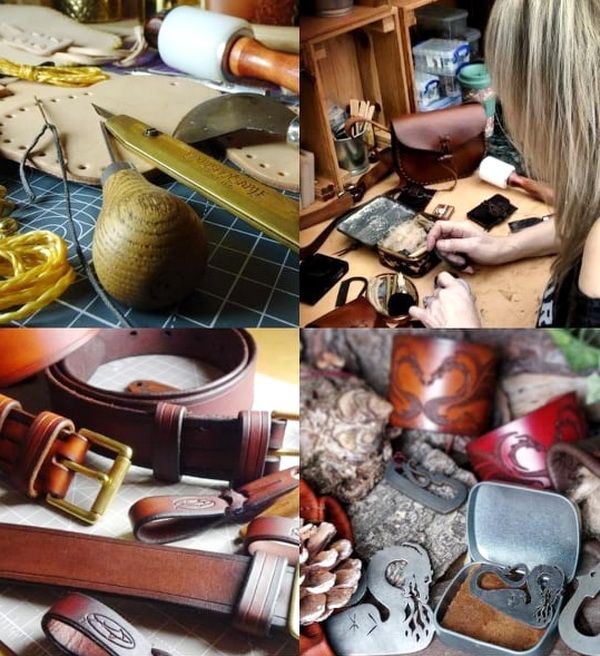 New to Beaver Bushcraft, some exclusive designs that have just landed on our website. All beautifully hand crafted and made by us in our Kent Workshop.
Back in stock.......some of our most popular items are now back in stock we are relieved to say!!! One being our "Field Sharpening" kits. We did not anticipate how popular these kits would be whilst we were at the Bushcraft Show. Also delighted to say that our Flint products are now back to their previous stock levels. But it does sell out fast!!! World wide shipping avaiable.
We've been really busy getting all our Amadou products back onto the website. Processing Amadou is a true labour of love and much love goes into our Amadou Products. Ethically sourced & eco-friendly.
Customer Feedback:

"I just wanted to say thank you for the glorious mini-snuff tin tinderbox, delivered today. Also, many thanks for the little extras. I make no apology for the glee with which I opened up the box.

It's odd, but I was drawn to your post code. I know - weird: however, not so because I used to call Snodland home. It really can be a small World!

I look forward to keeping up with your business and, I suspect, making the odd purchase or three. Keep well and every good wish for the future".