Beaver Bushcraft & Leather aims to capture that old pioneering spirit with their beautiful hand crafted bespoke leather items & old school Tinderboxes, natural Tinders & large range of Flint & Steel strikers.
Free UK Delivery (2nd Class)
We ship Worldwide.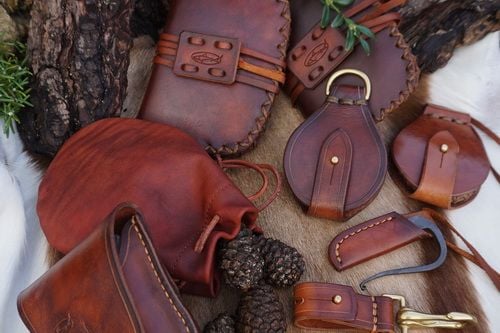 Hi all, All I can say is wow 🤩 first my belt and now this! I am so happy with the items you have so carefully created, you and your team are truly gifted. The extra pieces of individual various tinder is very much appreciated, thank you so much for your beautiful work, all worth every penny. I keep looking at your website and thinking what can I order next? The wife will be asking questions very soon I'm sure. Once again thank you. Kindest Regards.