Beaver Bushcraft & Leather aims to capture that old pioneering spirit with their beautiful hand crafted bespoke leather items & old school Tinderboxes, natural Tinders & large range of traditional Flint & Steel fire strikers. Hand crafted in the UK.
Free UK Delivery (2nd Class)
We ship Worldwide.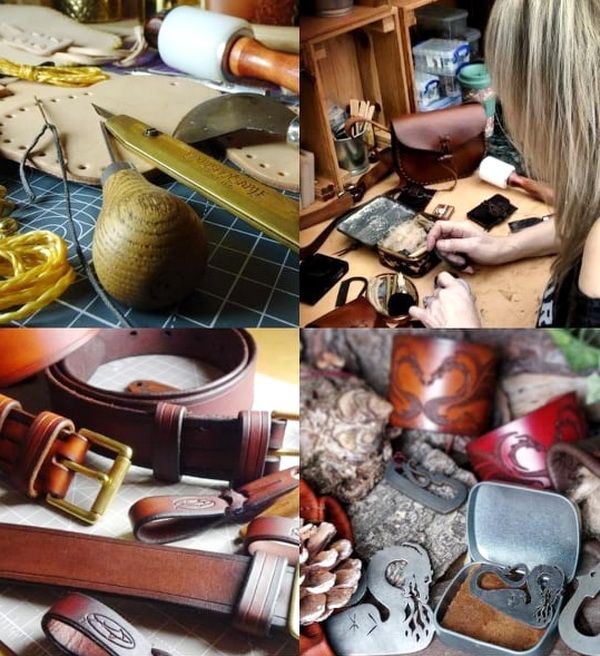 THE BEAVER BUSHCRAFT TRADING POST IS ON THE ROAD !
We are so excited to be taking part at The Great Outdoors Festival on the 6th-8th August 2021. We will be there with our trade stand with all our amazing products. We will also be demonstrating how to use traditional 'flint & steel' plus Mark will also be teaching the allusive art of free hand Knife & Axe sharpening. We would love to see you there.
"Celebrating life outdoors" : Based in the stunning grounds of Blackwell Court, Blackwell Adventure has over 50 years' experience in keeping kids active and inspiring adventure in the Midlands. The site spans over 52 acres and is packed with AMAZING outdoor activities and team at fantastic team at Blackwell are the perfect partners for The 2021 Great Outdoors Festival. Want more information? Click image for more info….
Hi there,

My latest order arrived yesterday and I just want to say how lovely it was to find a couple of extra surprises. An additional fleur de lys key fob plus some magnificent flint and small sachet of tinder. Thank you for that kind and generous gesture.

I first came across you at the Gilwell reunion in 2019 when I purchased a few bits and pieces to share my pyromania tendencies with my Beaver and Cub scouts. I will be introducing them to flint and steel in the next couple of weeks. I make my own char cloth in abundance - the children absolutely love " catching a spark" with fire steels.

Thank you again for your excellent customer care.