Beaver Bushcraft & Leather.....
"Our aim is to capture that old pioneering spirit with their beautiful hand crafted bespoke leather items & old school Tinderboxes, natural Tinders & large range of traditional Flint & Steel fire strikers. Hand crafted in the UK. Items for the great outdoors, forest schools, bushcraft, historical reenactment, TV & Film Props".
Due to high order volumes, deliveries may take longer than usual
Free UK Delivery (2nd Class)
We ship Worldwide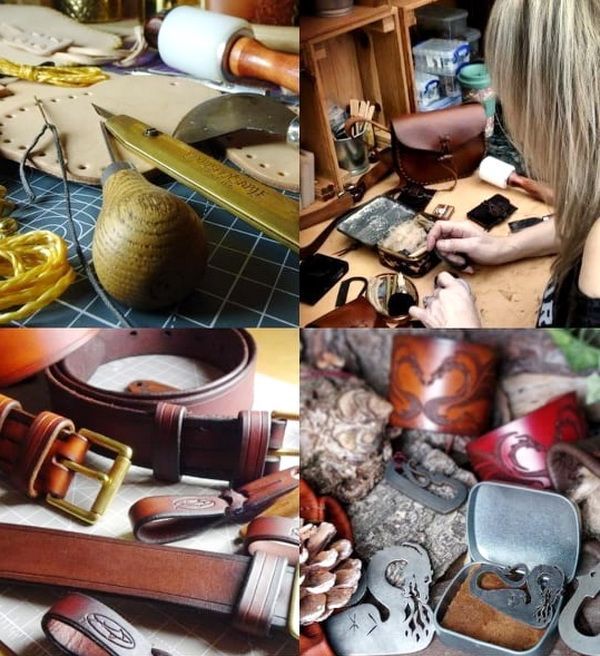 Ignite their passion with some of our exclusive designs this Valentine's Day. All beautifully hand crafted and made by us in our Kent Workshop. Ideal for Gifts, collectables or something thats a little bit more unique for the Bushcrafter in your life ♥
After several week of hard graft, they are back. Our popular hand made Leather Bottles are finally available on the website. Want to know more about our hand crafted leather bottles and how we make them, click here to read our latest Blog.
Finally our limited edition tinderboxes and tinder pouches are making their way onto the website and there's still more to come🔥
Dear Mark , I had to write and say how much my husband loved his belt that you made for him. It made his Christmas. He had, had a belt of your's for over 5 years and it needed replacing having been worn nearly every day. He was not disappointed. Excellent quality. From a very happy customer.
Kathy Dooley 03/01/22
Hello Beaver Bushcraft Elves, My package of fire starting goodies arrived today and I'm just delighted with everything! The exquisiteness and quality of the mini tree of life leather pendant is just adorable and the beauty and quality of the dragon fire steel is exceptional. Most likely, I'll be in touch for more fire Strikers. :) Warmest regards & thank you again! Jacquie Steel 21/01/2022
"Thank you so much for my delivery of beautiful hand crafted fire storm
The boy is going to love it
Many thanks"
Victoria Hughes
21/12/2021
"Hi Beaver Bushcraft,
Got my order, that was fast!
Thank you for the nice piece of English flint, pleased with everything I ordered.
Thanks again and hope you all have a Happy and prosperous New Year!"
Bob Estep 28/12/2021