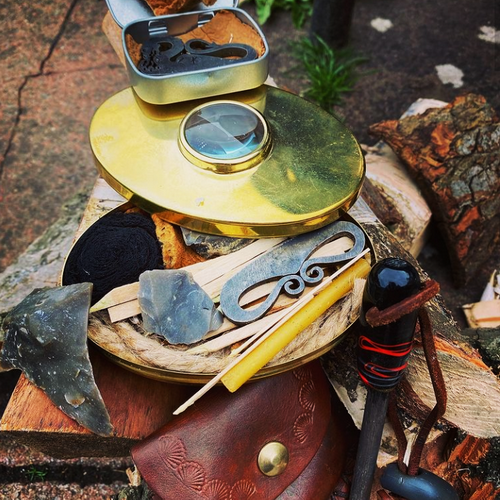 crosby_darren on Instagram
We are obsessed with this photo we were tagged in by crosby_darren on Instagram and also the great comments he added too:
"Fire pit time again! It seems like the right time for some fire pit action. Fire lit tonight with jute tinder, birch bark and fire steel. Thanks once again for the amazing fire lighting equipment from @beaverbushcraft. Hope to be using it in its natural outdoors environment more often this year! And what's a fire pit without the "king of beers" to accompany it! Yammas!! "
andyinthewoods66 on Instagram
Another great photo & comment from our friend 'andyinthewoods66' on instagram:
"I decided to use my very first @beaverbushcraft leather #flintandsteel kit today. I used char cloth & jute twine, it put a massive smile on my face . Thanks @beaverbushcraft Helen and Mark you are awesome! "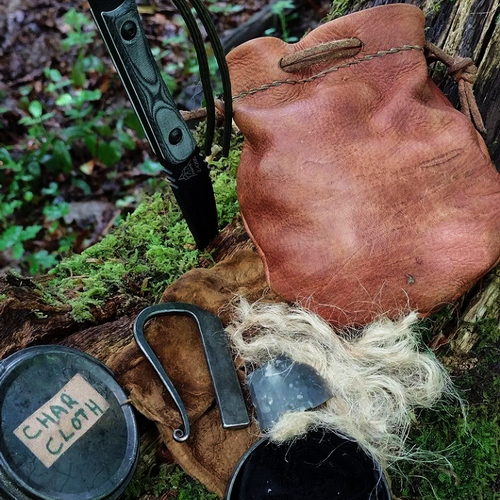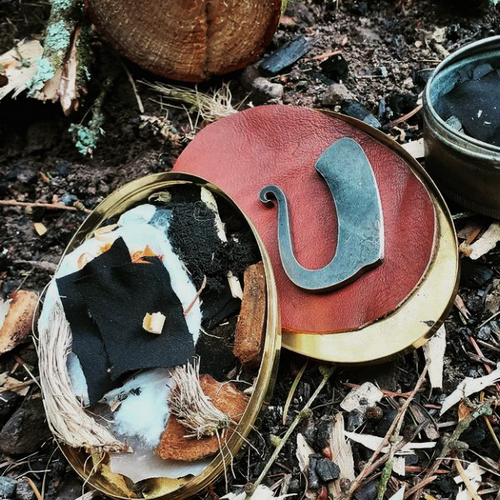 alex_wildaboutcornall on Instagram
A lovely tag from Alex down in Cornwall about his Beaver Bushcraft kit
"Getting the #campfire going with help from my @beaverbushcraft fire lighting kit!"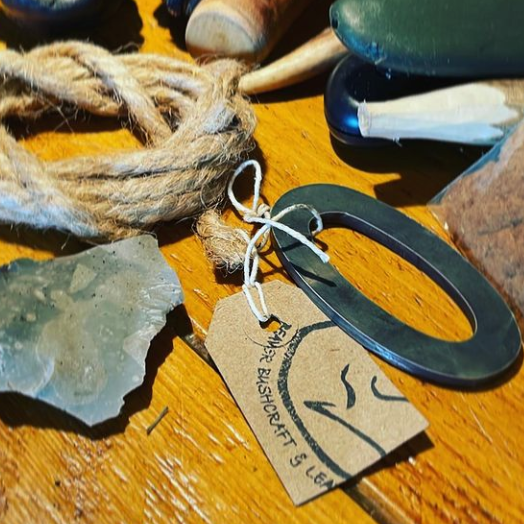 Into_The_Wold on Instagram
A great testimonial from #Into­_ The_Wold on Instagram about his recent Beaver Bushcraft purchase.
"A nice little addition to my Bushcraft kit, a lovely fire steel and tinders for fire lighting. If you are wanting some quality kit take a look at Beaver Bushcraft their website is full of info too."
#woodsmon mentioned us in one of his recent posts on Instagram. "Fire by flint and steel (@beaverbushcraft). Been a long time since l've created fore this way so thought best to blow off the cobwebs. My tinder was amadou (@beaverbushcraft) and the bundle i used was the inner bark of a dead poplar that i dried in my pocket. After the recent storms plentsly of deadwood to be had. Made a couple of hazel stakes to create a tripod to sit my @bcb_intemational crusader mug on, over the fire as I've seen my mate Tim do before. #bushcraft #firelightingskills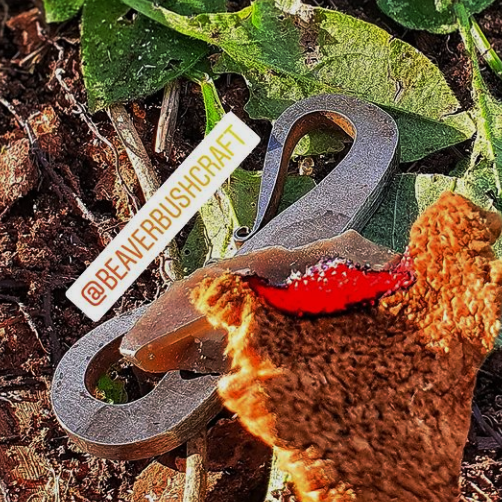 We always love seeing photos of our old school style tinderboxes on Instagram, especially our Hudson Bay Tinderboxes. They seem to take on a character of their own as they build up a patina. Customers make them their own by adding in differnt Fire Steels and tinders etc, so each Hudson Bay Tinderbox will be unique .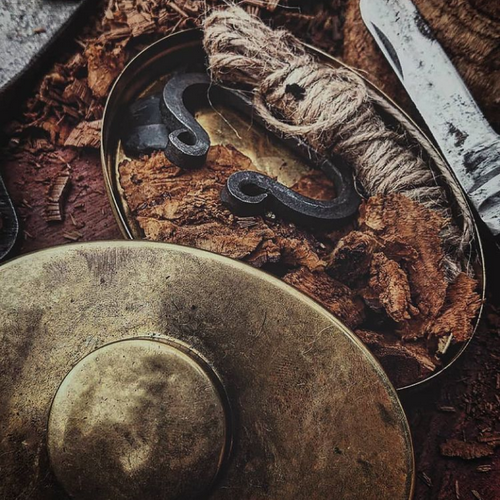 HI Mark,
"I received my strikers on Friday. Thank you so much for the extras. I have made countless embers with the breathing dragon striker. It sparks well and is very easy to create an ember with. I just wanted to say thank you so much for everything. I wish you more success with everything you have currently going on for you. I will definitely be back when need arises ".
Parmveer Dhillon, 18/10/2021
Chris Jordon
We were tagged into some great photos by a really good customer of ours called Chris Jordan (Facebook). He bought some of our mini traditional "flint & steel" strikers and added them to his own homemade tinderboxes. We totally love these and how he's made them look very individual and to reflect his own taste, full of character and charm!
Wild N' Well Outdoors
"This one goes to the incredible Beaverbushcraft, who not only create amazing bushcraft equipment, but are very caring to their customers. I met Helen at the Bushcraft show in 2019 and there I was able to get my hands on the Tinder Teaser, which has been in my kit ever since. Thanks for the awesome works" Luke @ Wild n Well Outdoors