A great set of photos from an old friend of ours, Andy Turner, of his favourite Beaver Bushcraft products: "Hi both, a few pictures attached of some of my favourite Beaver Bushcraft kit, I really like the mini tinderbox, firesteel Helen,Mark, the leather pouch is really well made, as always its like I have always had it in the woods! Keep up the awesome work now ok🔥👍🙏" Andy, 22/05/2021
Chris Jordon took these stunning photos of his Beaver Bushcraft Viking Horse fire steel striker. He added his own Tinder & Flint, plus this beautiful wooden box to make this unique old school fire lighting kit. By adding your own elements you can create something totally unique.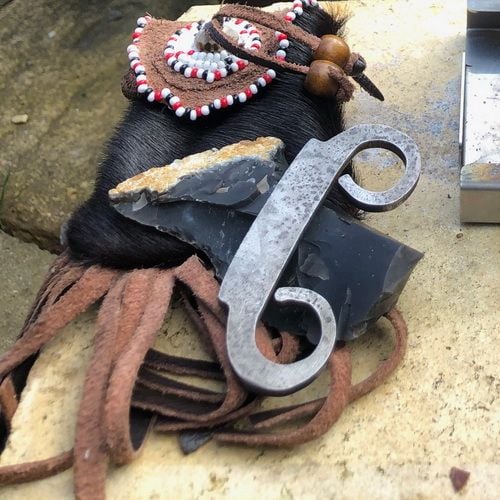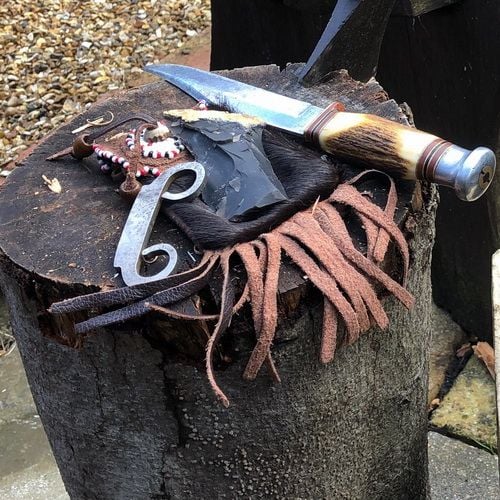 "Finally got out to play today. Lit my first ever fire with flint & steel. Char took on the first strike and lit the fire first time. I'm hooked! Striker works really well with the ferro rod too. Thank you once again". John Fox 06/02/2021
Always an honour when a professional company such as 'The Salt Box' use our products. Over the years they have bought one or two of our fire lighting items and recently they have added one of our Combo Fire Strikers to their own range of branded products.