We always love seeing photos of our old school style tinderboxes on Instagram, especially our Hudson Bay Tinderboxes. They seem to take on a character of their own as they build up a patina. Customers make them their own by adding in differnt Fire Steels and tinders etc, so each Hudson Bay Tinderbox will be unique .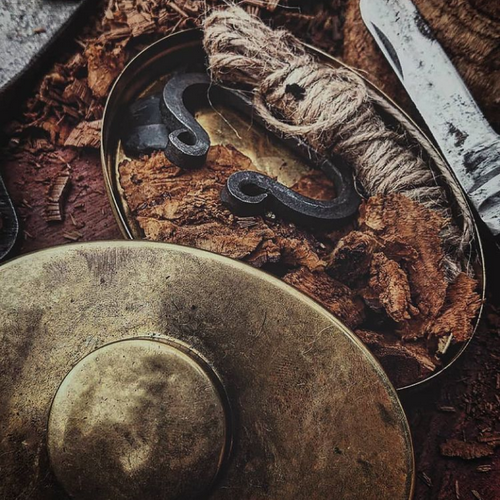 Joe Miller USA
We were tagged into some great photos by a really good customer of ours called Joe Miller (Instagram). Love his quote" Got these beauties today from across the pond"
Always nice to hear that our items are even used overseas !
Dec 2021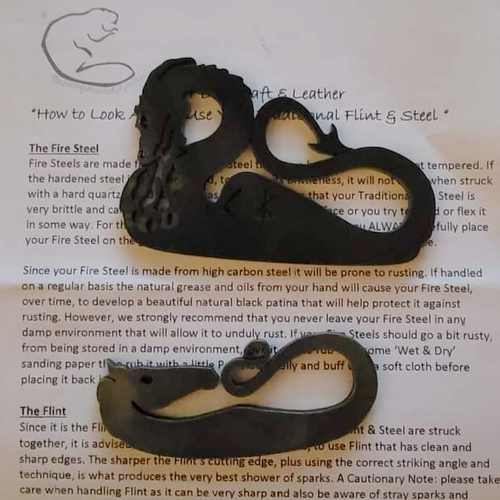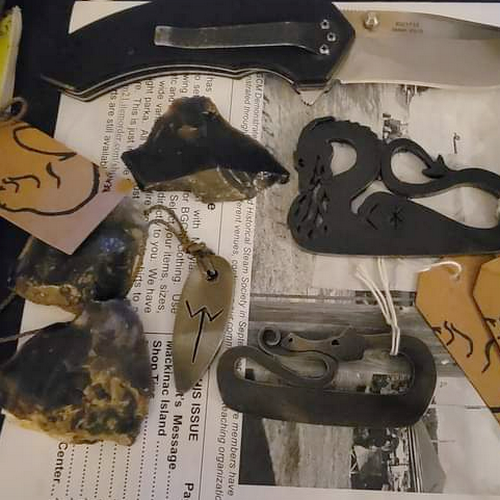 HI Mark,
"I received my strikers on Friday. Thank you so much for the extras. I have made countless embers with the breathing dragon striker. It sparks well and is very easy to create an ember with. I just wanted to say thank you so much for everything. I wish you more success with everything you have currently going on for you. I will definitely be back when need arises ".
Parmveer Dhillon, 18/10/2021
Chris Jordon
We were tagged into some great photos by a really good customer of ours called Chris Jordan (Facebook). He bought some of our mini traditional "flint & steel" strikers and added them to his own homemade tinderboxes. We totally love these and how he's made them look very individual and to reflect his own taste, full of character and charm!
basurvival1 on Instagram 10/07/21
"Lighting a fire by producing sparks is possibly one of the oldest known methods of being able to create fire at will. And before the invention of matches, it was the main method of lighting fire for thousands of years. The materials may have evolved with modern steels and char cloth we use today but the technique would be familiar. This Beaver Bushcraft steel doubles up as a pendant, I like the idea of 'survival' jewellery. Things that can be very useful if you needed them but also fashionable items you can wear "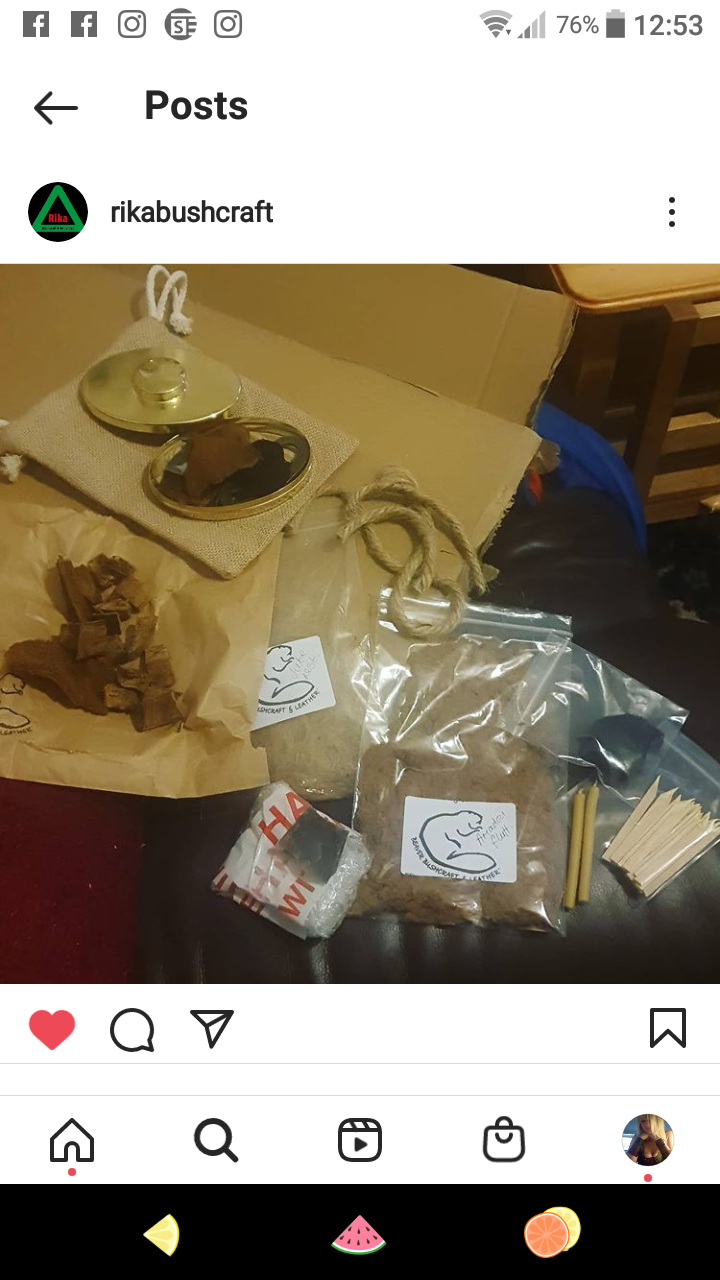 "Fantastic customer service and speedy delivery yet again from the amazing Helen and Mark from Beaverbushcraft. The brass Hudsonbay tinderbox and some extras".
-Rikabushcraft on Instagram
Another happy Beaver Bushcraft customer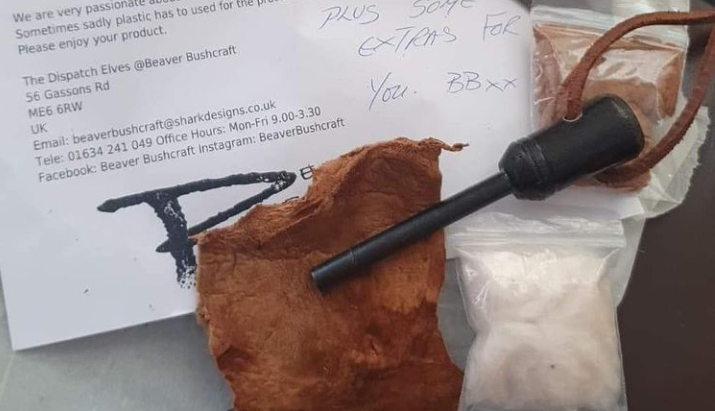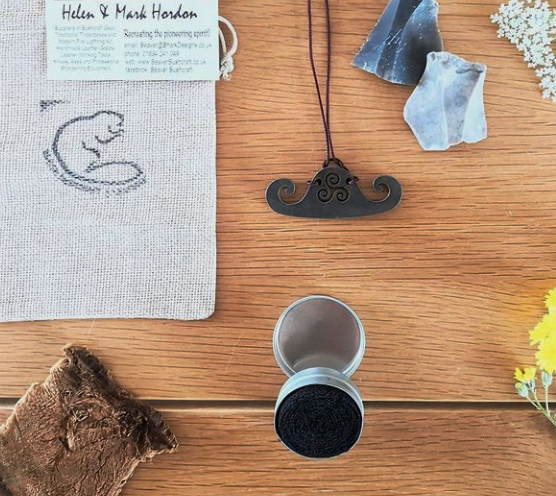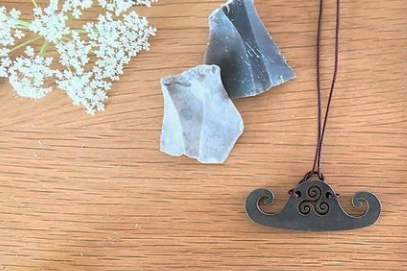 "It has been a dream for years to buy a steel
Helen from Beaverbushcraft, she makes
wonderful things, and when i saw this steel I
was in love. I already tried it out and you
know, we work perfectly together. Sparks
at first strike. Thank you Helen for your
service, your kindness and your fast delivery."
#becomingoutdoorwoman on Instagram
A great set of photos from an old friend of ours, Andy Turner, of his favourite Beaver Bushcraft products: "Hi both, a few pictures attached of some of my favourite Beaver Bushcraft kit, I really like the mini tinderbox, firesteel Helen,Mark, the leather pouch is really well made, as always its like I have always had it in the woods! Keep up the awesome work now ok🔥👍🙏" Andy, 22/05/2021
Chris Jordon took these stunning photos of his Beaver Bushcraft Viking Horse fire steel striker. He added his own Tinder & Flint, plus this beautiful wooden box to make this unique old school fire lighting kit. By adding your own elements you can create something totally unique.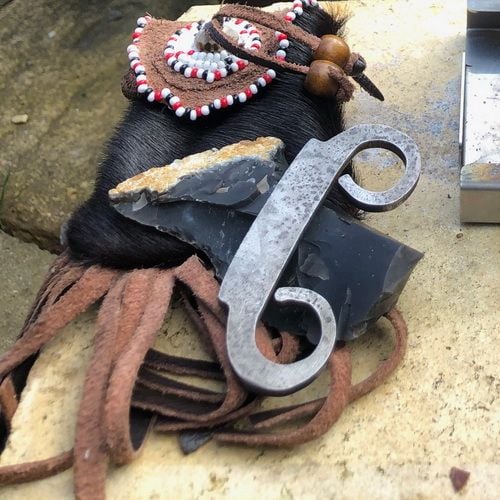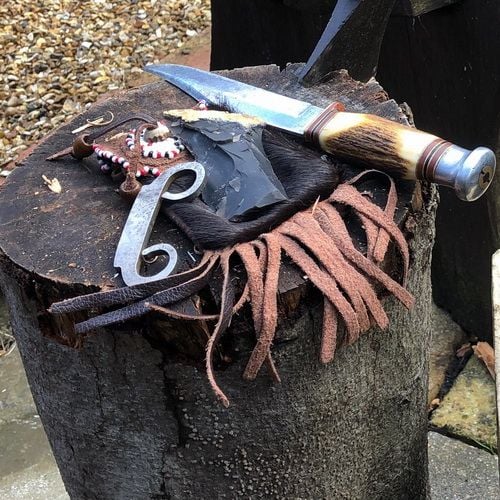 "Finally got out to play today. Lit my first ever fire with flint & steel. Char took on the first strike and lit the fire first time. I'm hooked! Striker works really well with the ferro rod too. Thank you once again". John Fox 06/02/2021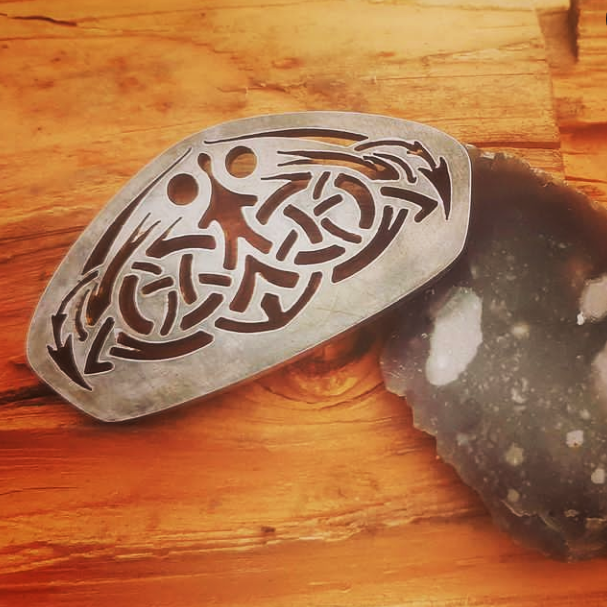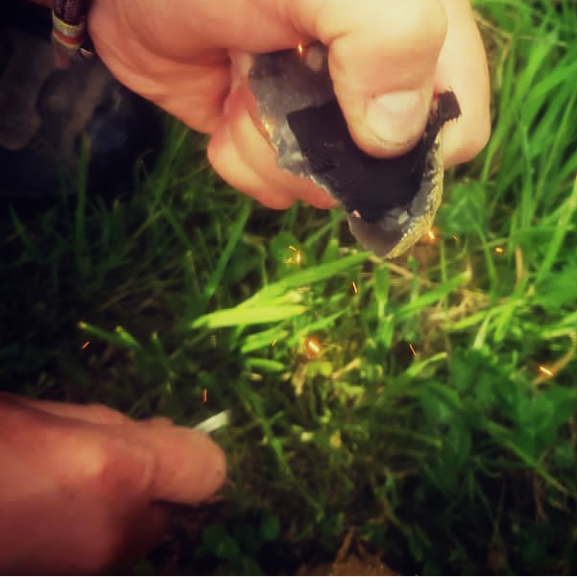 Tagged on Instagram, our very origanal design called 'Selob', sadly only a few left in stock now.
"Throwing sparks with the most intricate fire steel I've ever seen, nice one!"
the_outdoorsy_dad 06/06/2021
Always an honour when a professional company such as 'The Salt Box' use our products. Over the years they have bought one or two of our fire lighting items and recently they have added one of our Combo Fire Strikers to their own range of branded products.