Our Setup
About our 'Set Up' for Shows & Events: The Beaver Bushcraft Trading Post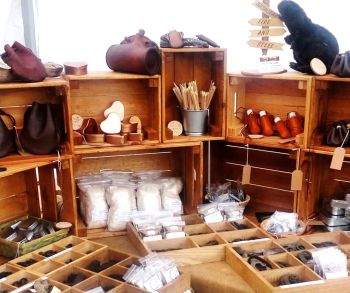 We at Beaver Bushcraft love taking part in Shows and Events. Someone once described us as always bringing something to the party! We specialise in demonstrating traditional forms of Fire Lighting such as old school Flint & Steel, we also demonstrate the illusive form of free hand sharpening & more recently we are looking at taking our 'prepping pantry' on the road. We talk about how to make Kimchi, Kombucha & Kifir which lends itself very much into the Bushcraft & outdoors communities. Not only do we do demonstrations at Shows but we also have a retail space in our marquee that we feel captures the spirt of the old trading stalls, hence our name for when we are at Shows as The Beaver Bushcraft Trading Post.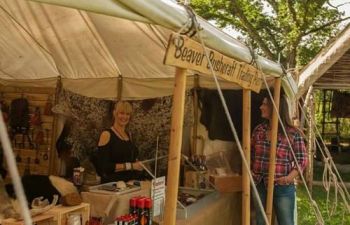 We feel that doing demonstrations add to the enjoyment and experience of the visiting public since many of our demonstrations draw large numbers and we become part of the interactive experience. We demonstrate at various Bushcraft events accross the UK such of the Bushcraft Show in Derbyshire, Medieval Fairs, The Gilwell Reunion, Reenactment Events, The Sussex Wood Fair & in the past we have regularly attended The Bentley Wood Fair.
We have 2 types of Marquees, one is a traditional white heavy duty cotton canvas marquee supported by wooden poles, where our customers are welcome to come inside and peruse our wares plus we also have a white cotton canvas side ridge fly where we hold our demonstrations. This set up is 12m x 6 m depth plus 2 extra metres each side for the guy ropes. We also have 4 x simple modern 3m x 3m pop up Marquees that are suitable for smaller venues or for trading at a more commercial events. These can be adapted to suit the layout of the show and gives us much more flexability. Many of the Show Organisers who have commented on our stall set up, have stated that they feel our Marquee accentuated and complimented the overall appearance of their Show.
If you are interested in us taking part in your Show or Event plase contact us at [email protected]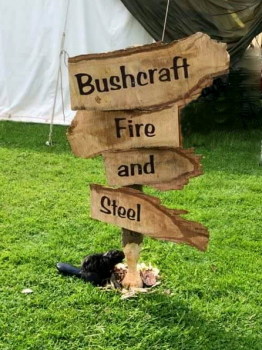 Tele:01634 241 049
Office Hours: Mon-Fri 9.00-5.30
Website:www.beaverbushcraft.co.uk
Facebook: Beaver Bushcraft & Leather
Instagram: BeaverBushcraft
Part of the 'Shark Designs' Group plus 'The Beaver Bushcraft Trading Post' and 'Beaver Moon Leather' on Etsy