How Mother Nature has inspired us at Beaver Bushcraft
Posted on
How nature inspires us at Beaver Bushcraft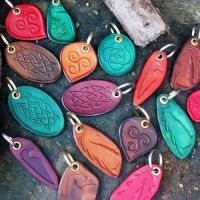 Looking around at some of the lovely autumnal colours that Mother Nature provides us, it's easy to see where some of the influences come from when we decide on our shades for our leather work at Beaver Bushcraft. It's the stunning natural hues that Nature creates that can be seen in some of our leather work.
All our leather products are hand dyed by us in our work shop using natural veg tan dyes. Some of the shades we use have been inspired by the woodlands that surround us in our little part of Kent, (sometimes known as the Garden of England) such as Chestnut Brown, Hazel Brown, Mahogany, Forest Green & Berry for example.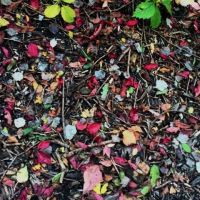 Natural tones & shades suit the leather and will enhance the natural texture of the leather. We have always said we like our leather to look like leather. We like the tones & patina that hand dyeing creates, rather than the flat plastic sprayed on dyes used by modern retailers. When hand dyeing, the leather tends to take on and absorb different aspects of the dye, so each leather piece will have its own little subtle character.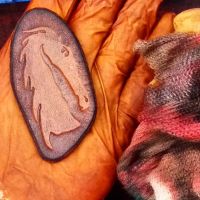 Rather like Mother Nature where no leaf will be the same, with us no shade will be exactly the same rather like our Key Rings. Each of our leather key rings is hand cut, tooled,hand dyed, balmed and buffed. Each one will be a little bit different even though the design is the same, just like Mother Nature's autumnal leaves.