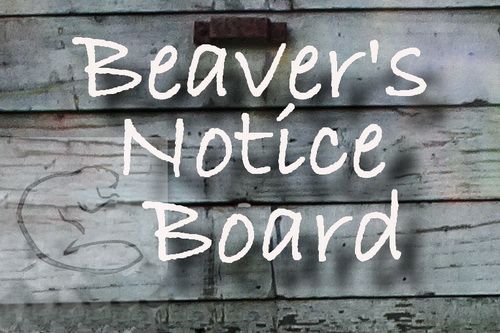 Welcome to the Beaver Bushcraft 'Notice Board'
This is where we tell you all about the exciting things we have planned, what's coming in, what plans we have and any other news & feature we want to share with you.....read on !
At the moment we are holding tight and resisting the urge to increase our P&P fees. We don't want to but we may have to in the near future 😥 due to increases in just about everything. So if you want to take advantage of our P&P price freeze…….now's the best time to do it 😉
Beaver Bushcraft is getting ready for the Spring with some new designs coming out soon.
We normally have a waiting list of 3 - 4 weeks for all our Bespoke Leather items, which starts from the time we receive your Order to the time that we despatch your Bespoke Order. Please bear with us whilst we work on your order.

Our Beautiful hand crafted Leather Bottles are now available on the website. If you want to know why our Bottles are so special, click here to read our blog on how we make them. Popular with collectors and have been featured on quite a few Films, TV and Theatre Sets. They sure are a labour of love!
Hudson Bay Tinderboxes...... Not sure how many people are aware of the situation with the new trade deals between the UK, USA and the EU. Sadly it's impacting our business. Trying to get hold of of them is almost impossible now....read more to see how we are over coming this problem!
Due to the increase of orders to our website on the weekends, we will no longer be dispatching on Mondays. All orders will now be dispatched on Tuesdays. This is to give the Dispatch Elves a chance to package everyone's orders rather than doing a few, then rushing down to the Post Office & waiting in a very long queue. On Tuesadys our Post Office is much more quiet ! This way is more time efficient !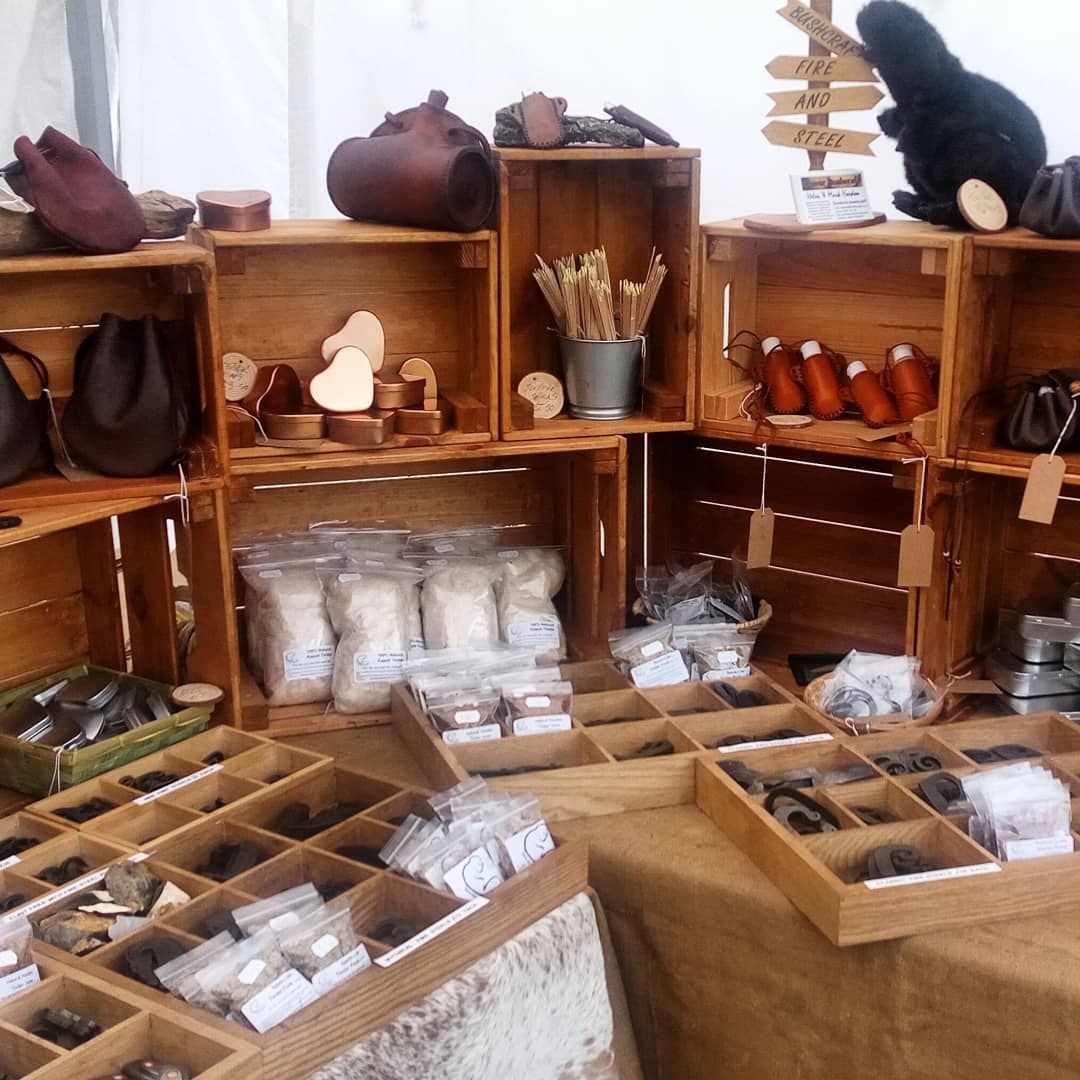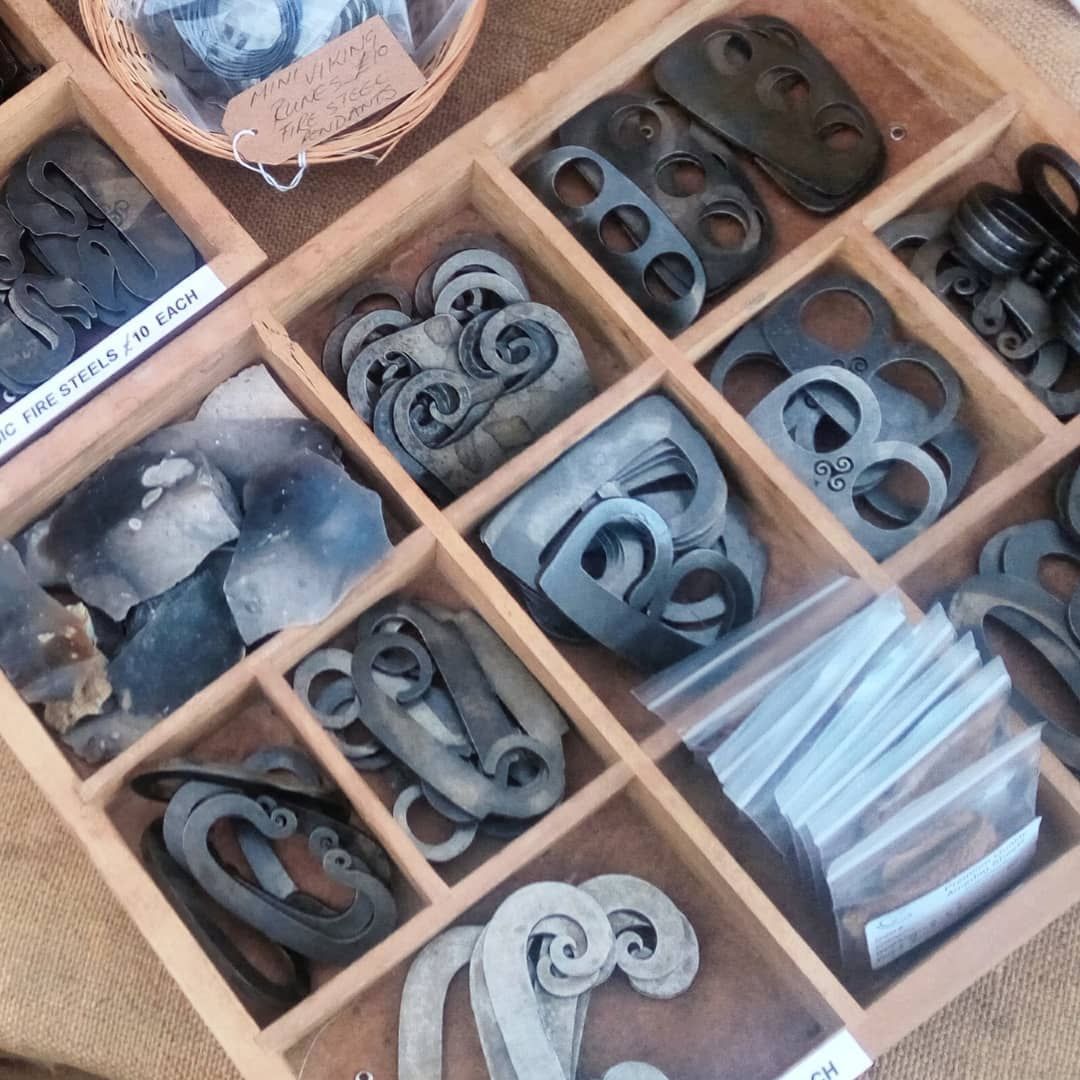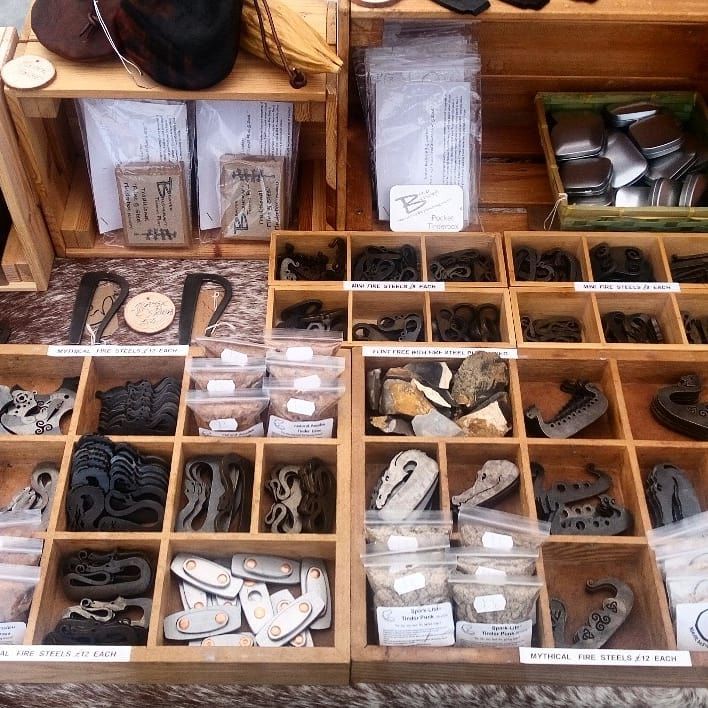 Recently we had the pleasure of being interview by FiresideX online magazine. FiresideX is a magazine about using creativity to build outstanding brands. From Instagram influencers to the next-big-thing in retail, so for us we were very humbled to take part….here is a little sneak peek of our Interview…
"Helen and Mark founded Beaver Bushcraft in 2014 and have built a niche business offering traditional leatherwork and bushcraft equipment which sells globally. We caught up with them to find out what's made the brand so successful and gather some tips for anyone starting or thinking of starting, their own venture…..."
To read more visit www.firesideX.com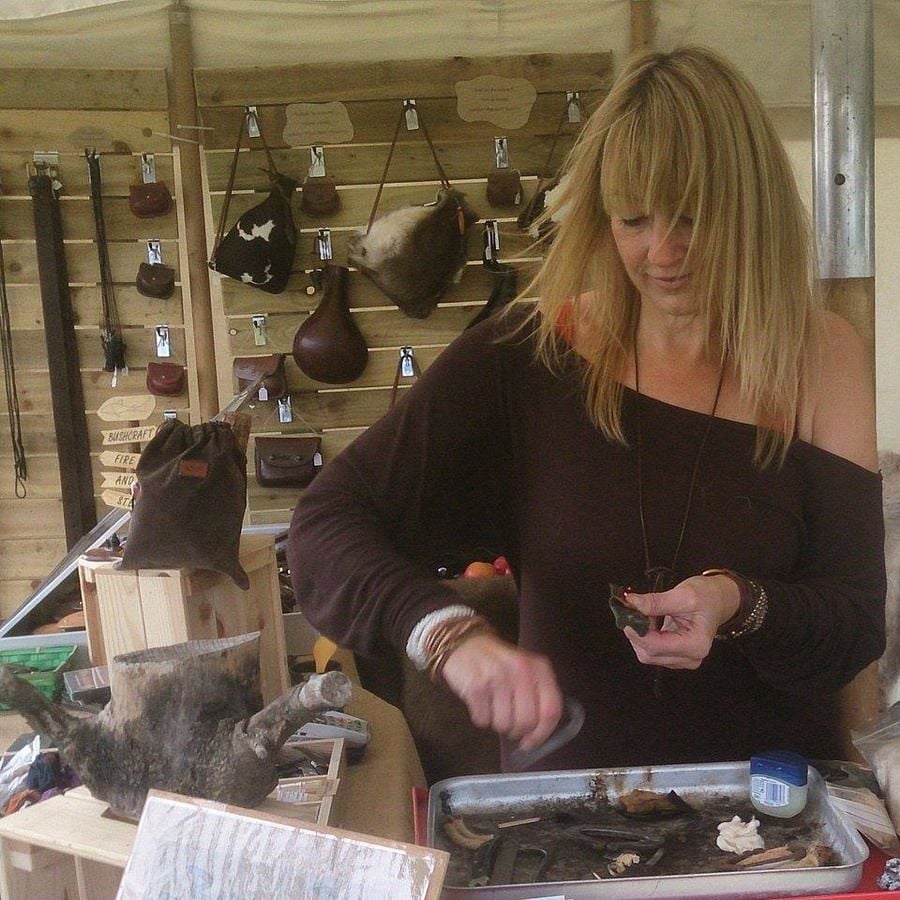 A new article by Beaver Bushcraft
Our most popular question is "how do these work"? Of course what they are refereeing to our popular Flint & Steel strikers. We have written a small but brief article to exaplin the basics plus photos to guide you……to read more
Check out our new You Tube Channel.....we have a few of our videos featured, such as the 'Long Nosed Dragon Striker' a Traditional 'Flint & Steel' (85-1203)
Once in a while we decide to do something a bit different and fun. This beautifully crafted Long Nosed Dragon's Head traditional 'Flint & Steel' Fire Steel was inspired by the very popular TV series, Game Of Thrones. We wanted something to bring out the fantasy and to commemorate this popular TV series and to evoke our inner Targaryen...